Balance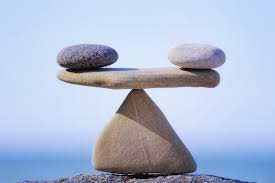 My thirst for athletic competition had been sated at age 22 after retiring from a successful career as a gymnast. I had been a member of the US national team. I had been named an All-American. I was a member of an NCAA and multiple Big Ten championship teams. I had known what it was to set a goal and to work unconditionally towards it. I have a great sense of accomplishment for  what I was able to achieve during my gymnastics career. I also have memories of what it took to get to where I did. Being uncompromising with my decision to focus 100% of my efforts to training meant that often I had to make other compromises.
During high school I didn't go out with friends on Friday nights. Instead I was at the gym training. I would be back in the gym by 8 AM on Saturday. I missed the big high school Home-Coming games, even the year I was nominated for home coming court. I still kind of wish I had been there to drive the golf cart around the field at half time. I skipped family ski vacations, deciding it would not be worth taking the risk that I might get hurt. I skipped friend's weddings, even one that I was asked to be best man at (one of the most shameful decision of my life), because I had convinced myself that nothing was more important than training and competing. This drive was difficult to maintain. But this attitude also made life easy in many ways. Decisions were simple; there were never any questions, never a compromise. Sports took precedents in my life, and that was that.
It was with this mentality in mind that I approached training for Ironman triathlons. Not because I wanted to repeat it, quite the opposite. I wanted to be sure that I never allowed myself to become so single minded again. 15 years had now passed since I walked off the floor having stuck the final landing, of my final routine, of my final competition. I was a husband now, a father of two young boys. I had a house and a job and all the responsibilities that come along with them. So sports now had a new challenge, how to integrate training and competing into life in a sustainable and holistic way; how to enjoy training again without it coming at the cost of missing out on all the other facets of my life.
When I decided to race my second ironman distance race, I was hoping to improve upon my time from the year before where a particularly difficult bike route took its toll on me resulting in an extraordinarily slow and painful marathon. A late September race date meant that the peak of my training would occur right in the middle of the summer. During family vacations and lazy days spent playing at the beach. During backyard barb-b-que's, and summer tee ball games. Not willing to miss any of these events, I did what I could do. I limited my swim training to just once a week knowing that it was the bike and run that would make the biggest difference for me. I would wake up at 4:30 in the morning to get training rides done in the basement on the trainer. I only managed a handful of long rides, opting instead to spend the weekends playing with the kids. It was hard. Hard to wake up so early, hard to not join friends going on 5 hour bike rides on the weekends. Hard to know that I wasn't doing everything I could do to prepare myself for this race. And so, all summer long, I continued to train as much as I could, but never willing to sacrifice family time.
Summer was winding down with an early cold spell on the morning of my race. I woke up on race morning feeling the normal twinges of anticipation and excitement in my stomach. Before I knew it, I was diving into the cool mountain lake water with over 100 other people. Things went well mostly. I was stronger than I was the year before. My pacing and nutrition were better. And I was able to finish the marathon running happily the last few miles as opposed to shuffling painfully like I had the year before. I felt 100% better than I had the year before, and I had knocked an hour off of my total time. It was time to celebrate right? Well, the old competitive mentality started sneaking back into my mind. Though I was faster than last year, my time is still nothing to brag about. Really it's quite average. Did I really want to be average? Is being average worth it? All the time and effort I spent to prepare for the race, all just to be average? Knowing full well that if I had the freedom to train even more, I could do better, could finish faster. Maybe this type of balance just isn't possible. Maybe it's just not possible to fit this kind of training into a family life, and still be happy with the results. Instead of celebrating my race and my improvements, I was filled with feelings of disappointment and doubt. Not just about this one race, but of this lifestyle as a viable option.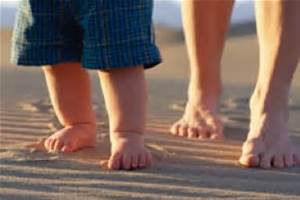 I was feeling ready for a run just a few days after the race. "It's a good thing" I thought, "running always helps clear my head". Maybe a quick run would help me sort things out. As I was leaving, I passed by my 5 year old boy, told him that I was going for a run, and would be back in half an hour or so to put him to bed. As I walked away, I asked jokingly "hey you want to come with me?" To my surprise, his eyes lit up … "Can I daddy?" And before I knew it, his shoes were on, and he was right next to me as we walked out the door. We ran together down the street to the local high school track where I spent so much time training. As we ran we talked. We talked about running and school and races and work. We ran just over a mile together. We took some water breaks, and did a little bit of walking when he (or me with my sore legs) got tired. It was almost 20 minutes later when we got home. We were both all smiles, we both had a great time. I downloaded that run off my Garmin that night with the greatest sense of pride and satisfaction. All doubts of my training where washed away. Would I ever be able to finish an Ironman running 7 minute miles? No, not training the way I do. But what does that matter when instead I get to run a 20 minute mile with my son, laughing and smiling the whole time. It seems like my training plan is working out just fine.